What is the 11 Plus?
The 11 plus was introduced to UK schools in 1944 to ensure resources were made available to the most able students in the country. It was gradually phased out in England and Wales by 1976. It is still used today by many private and grammar schools in a number of counties and boroughs. The 11+ is also known as the transfer test and still causes controversy among the education community due to its selective nature.
The 11 plus is a secondary school entrance examination used to identify the most academically able children for admission into private independent schools and state-funded grammar schools. They are administered in year 5 or year 6 when children are either 10 or 11 years old.
Why sit the 11 Plus?
One of the main reasons for sitting the 11+ is to gain admission to a grammar school or another selective school. These schools are known for their focus on academic excellence and rigorous curriculum, which can provide students with a solid foundation for further education and career opportunities. Additionally, grammar schools often have smaller class sizes and more individualized instruction, which can lead to a more personalized and effective learning experience.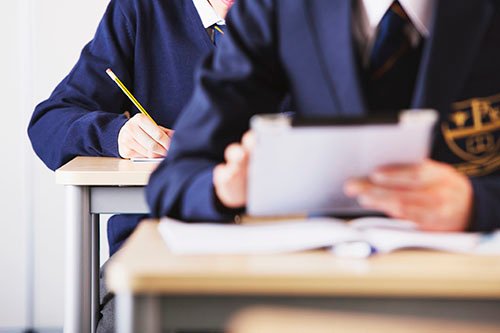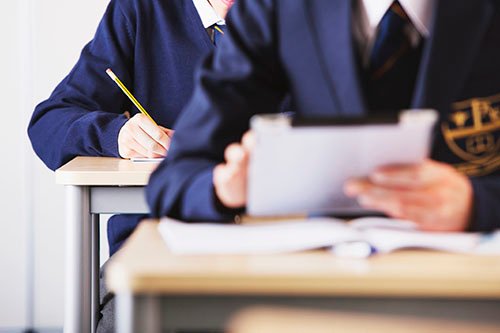 Furthermore, attending a grammar school can also open up a wider range of educational opportunities for students. These schools often have strong connections to universities and other higher education institutions, which can provide students with access to a wider range of academic programs and resources. Additionally, many grammar schools offer extracurricular activities and programs that can help students to develop important skills and interests.
Additionally, the 11+ test can also help parents to provide their children with the appropriate support and resources to help them reach their full potential. For example, if a child scores well on the test, parents may choose to invest in additional tutoring or enrichment programs to help them succeed in a grammar school environment. Similarly, if a child does not score well on the test, parents may choose to consider alternative educational options that may be more appropriate for their child's needs and abilities.
In conclusion, sitting the 11+ examination can provide children with a range of benefits such as access to prestigious academic institutions, more personalised learning experience and opportunities to excel in a challenging and stimulating educational setting. Additionally, the examination can help parents to identify children who have a particular aptitude for academic studies and to provide them with the appropriate support and resources to help them reach their full potential.
What exactly is the 11 Plus?
The 11 Plus is a test used in the United Kingdom to determine which type of secondary school a student should attend. It is typically taken by students in their last year of primary school, when they are 11 years old. The test assesses a student's abilities in mathematics, English, and verbal reasoning, and is used to determine whether a student should attend a grammar school or a secondary modern school. The test format and content vary depending on the region, but it is generally used as a way to select students for entry into selective schools with a more academically-oriented curriculum.
What is in 11 Plus test that my child will take?
The format and content of the 11 Plus test can vary depending on the region and the specific school or schools for which the test is being taken. However, most 11 Plus tests include assessments of a child's abilities in mathematics, English, and verbal reasoning.
The mathematics section of the test generally includes questions on basic arithmetic, algebra, geometry, and problem-solving. The English section may include questions on grammar, vocabulary, comprehension, and writing. The verbal reasoning section may include questions on logical reasoning, word analogy, and word matching.
In some regions, the test may also include a non-verbal reasoning section, which assesses a child's ability to understand and analyze visual information.
It's important to check with the specific school or local authority to find out what format the test will take and what the content will be. Some schools or local authorities may also provide sample test questions or practice materials to help prepare your child.
What is the structure of the 11 Plus?
The 11 Plus consists of the following;
The 11 Plus is administered in many schools around the UK and reaching out to your local school is essential for further information, especially if an internally created test is used instead of the standard test from either CEM or GL Assessment.
How long is an 11 plus exam?
The four individual tests are each between 45 to 60 minutes long and consist of approximately 50 questions. Basically the student will have 1 minute per question with some questions being more difficult than others.
Speed is of the essence and timed practice is key to ensure nothing is left to chance.
What does the 11 plus exam measure?
The 11 plus attempts to evaluate a student's knowledge of mathematics and English and his or her ability to solve problems. It provides a complete view of a child in terms of cognitive skills and curriculum knowledge. High cognitive ability but a poor school / home environment is unlikely to help a child score highly on the 11+ Mathematics and 11+ English sections. On the other hand a child with low cognitive abilities, but a supportive home / school environment will likely achieve better results in these areas, but not as high in the verbal and non-verbal reasoning sections.
What is the pass rate for the 11+?
The pass rate for the 11 Plus varies depending on the region and the specific school or schools for which the test is being taken. Each school or local authority sets its own pass mark or cut-off score, which is based on the number of places available at the school and the number of students who pass the test. Some selective schools have very high pass rates, while others are more inclusive and have lower pass rates. It's important to note that the test is not pass or fail, it's used to identify which students will be able to attend a selective school, the score you get will position you relatively to the other students who took the test.
Identifying Top Performers of the 11+
The 11 plus is used to ensure that all students in a class are capable of achieving a predetermined minimum mark. It attempts to avoid a situation where less able students are effectively taking up resources and slowing the progress of the class. Grammar schools and independent (private) schools have limited spaces and in order to ensure their high standards only want the very best students.
As horrible as it may sound but the effect of your child's environment has a huge impact on their motivation and ultimate achievement. This view is supported in literature (Vygotsky theory on peer learning) and works in a similar way to Sets within a school where top performing students are placed in Set 1, lower performing in Set 2, and so forth – but obviously on a larger scale. Private schools in particular want to show high performance and thus only want to accept those children whose results will provide evidence to prospective parents in the future.
11+ Exam boards
The two main exam boards for the 11+ are CEM (Durham University) and GL Assessment. The exam board used in your area will depend on the grammar school you wish to attend and can vary considerably in the same area.
It is extremely important to know which exam board is being used, the subsequent testing procedures, along with the format and admission rules for assigning school places.
Click here to find your school and get further details of the exam board and format.
How do I prepare my child?
Competition for places at grammar schools and independent schools is high and so parents are willing to spend anywhere from £30 to £5000 on private tuition. A few hundred pounds seems acceptable for most and can help provide the necessary edge to beat the "competition". The programme of work generally consists of reviewing the curriculum and then doing a few papers before the test but can also consist of several months of evening classes and revisiting all of the curriculum to ensure nothing is left to chance.
Preparation for the 11 Plus is quite daunting but can follow a similar pattern to any exam (see 7-step GCSE / A-level revision). On this site we have a free online practice test (click here) and then a more complete pack of tests which provides a more accurate experience of the full test.
Try a 11 Plus Practice Test
The practice tests on this site are not official tests but use a similar format that can be used to help identify gaps in knowledge and exam taking technique. To try an example of the format and types of questions that may come up click below.