Who is the UCAT for?
The UCAT is an entry requirement for any applicant wanting to study an appropriate course (most likely medicine or dentistry) at one of the universities belonging to the UCAT consortium (UK or non-UK University). It needs to be taken by anyone looking for entry in the same academic year or for deferred entry in the following academic year and is generally open for registration early June with the first exams scheduled from late July to September – exact dates differ each year so make sure you review the official UCAT website. The exam can be set either online or at an authorised exam centre (subject to availability).
Students who are in Year 12 looking to get into dentistry or medicine at university looking to complete their A-Levels or IB in the following year
Those who have taken a gap year may also sit the UCAT.
Postgraduates who are high performers and have completed a related degree.
It is advisable to start preparation several months before sitting the UCAT to ensure you perform at your very best.
What is the UCAT?
The UCAT (University Clinical Aptitude Test) is a medical school entrance exam used by a group of UK Universities for students wishing to gain admission to medical school and study either medicine or dentistry. The UCAT was previously known as the UKCAT (UK Clinical Aptitude Test) and is now used for both local and international students applying for a place at medical school in the UK.
All students must meet the high academic standards required for entry, which are normally set at three grade As and above at A-Levels or a high IB score. The UCAT is an additional admissions test set by a significant number of UK universities to assess potential students for their suitability in terms of their non-academic abilities. With only limited spaces available universities use the UCAT to select only the very best applicants. The UCAT has been designed based on rigorous research to measure the essential characteristics required for clinicians with the ultimate aim of maintaining of improving the competence, standards, and ethics of those who enter the profession and deliver life saving healthcare.
What is the purpose of the UCAT?
The overarching objective of the university is to accept the best applicants suited to being clinicians – with places being so limited the UCAT is another tool to help select these candidates. Understanding the different qualities that make up a good clinician (doctor / dentist) and how the assessment process is measuring this potential is key to appreciating what the UCAT is hoping to provide.
Academic performance is the first criteria and a good indicator of an applicant's ability to deal with pressure, learn and reacall information, and understand topics. It also provides some indication of a person's intelligence although home and school environments will also have a large impact on their performance.
Secondly, the personal statement provides further insight into the personality and passion the student has and if they will last the duration of the course. Any work experience or related activities mentioned will also give admissions officers a further insight on how serious the student is.
Personality, attitude, and softer skills are determined by a medical interview (panel or MMI) but are essential to understand if the candidate has the right temperament to make a good clinician and has a enough drive to last the duration of the course.
Even after the above assessments the university still does not have a good indication of an applicant's mental ability, attitude and professional judgement particularly in areas which are critical to providing safe and effective clinical care. The purpose of the UCAT is to measure the true potential of candidates and assess their ability in these fundamental abilities (verbal, numerical, spatial, abstract and ethical) upon which clinicians rely. Each one of these core skills are used every day by clinicians; reading a medical report, studying MRIs, identifying patterns across multiple sets and formats, and learning and discovering new information. The UCAT fills in this gap, providing a fuller picture allowing admission officers to make more informed decisions.
Which Universities require the UCAT?
It is a good idea to contact the university and review the course requirements to confirm if the UCAT is part of the admissions process. At the time of writing the following UK universities use the UCAT as part of their admissions process. For other universities the BMAT (BioMedical Admissions Test) may be the assessment of choice.
| | |
| --- | --- |
| University | UCAS Course Code (check codes) |
| University of Aberdeen | A100, A201 |
| Anglia Ruskin University | A100 |
| Aston University | A100 |
| University of Birmingham | A100, A101, A200 |
| University of Bristol | A100, A108, A206, A208 |
| Brunel University London | A100 |
| Cardiff University | A100, A104, A200, A204 |
| University of Dundee | A100, A104, A200 |
| University of East Anglia | A100, A104 |
| Edge Hill University | A100, A110 |
| University of Edinburgh | A100 |
| University of Exeter | A100 |
| University of Glasgow | A100, A200 |
| Hull York Medical School | A100, A101 |
| Keele University | A100, A104 |
| Kent and Medway Medical School | A100 |
| King's College London | A100, A101, A102, A202, A205, A206 |
| University of Leicester | A100, A199 |
| University of Liverpool | A100, A200 |
| University of Manchester | A104, A106, A204, A206 |
| Newcastle University | A100, A101, A206 |
| University of Nottingham | A100, A10L, A108, A18L |
| University of Plymouth | A100, A206 |
| Queen Mary University of London | A100, A101, A110, A120, A200 |
| Queen's University Belfast | A100, A200 |
| University of Sheffield | A100, A101, A200 |
| University of Southampton | A100, A101, A102 |
| University of St Andrews | A100, A990 |
| St George's, University of London | A100 |
| University of Sunderland | A100 |
| University of Warwick | A101 |
There are also a number of non-UK universities which also use the UCAT;
International Universities Using the UCAT
UCAT Preparation and Advice
How to register for the UCAT test?
Registering for the UCAT is done by the student and not the school – the process is quite straightforward and consists of a number of steps:
Registration generally opens early June for the next academic year. There is a window in which you must register or else you will not be able to sit the UCAT.
Only one account can be used per applicant and the test can be only sat once for each academic year – beware of trying to do the test twice – if it is discovered all your accounts may be withdrawn.
Make sure you use your legal name as it appears on the photo ID you will present when sitting your the test. Your name must also match your UCAS application to allow the UCAT results to be automatically uploaded and available for universities.
Once you have filled in the subsequent forms, answered the questions and created your profile you will be sent an eMail that contains a password allow you to login to your account.
You can register for the UCAT at https://www.ucat.ac.uk/register/. Other versions of the UCAT are also available (UCATSEN, UCATSA, UCATSENSA or UCATSEN50) for students with particular circumstances – make sure you are eligible for these and that you select the correct version when booking.
How do you book your UCAT Test?
Once you have registered the next step is to book your exam – you are only able to book your exam during the booking period which generally starts in late June and finishes in September. It is possible to book your exam over the phone but online is just as easy and much more convenient. In the past tests were booked at authorised exam centres but more recently remote invigilation has become possible allowing you to sit the exam at a location of your choice. Be sure to meet the conditions set for remote testing.
You will need to page a fee for the test (approximately £75 for students in the UK or £120 for international students) – it may be possible to get a bursary for this fee if you are eligible – refer to the official UCAT site.
After scheduling the test you will receive an email confirming details about the timings, conditions, and rules. Be sure to read the UCAT Test Centre Exam Rules and pay particular attention to the photo ID policy.
What happens on the day of the UCAT test?
The UCAT takes place over 2 hours and the only way to perform consistently during this time is to build up your mental stamina and emotional strength through practice. Having a good night's sleep and regularly exercising can ensure your brain will be well oxygenated but you need to also have coping strategies for when you hit those mental blocks. Take each question one at a time and staying in the moment focused on what is being presented is essential. Dwelling on previous questions is a certain recipe for disaster and wastes value cognitive resources.
In order to overcome any anxiety and if you are taking the test remotely, it is best to conduct all your mock test in the same environment and at the same time as the live test. This familiarity both physically and mentally will help you to relax and perform to your best. Make sure you go to the lavatory before the test – and check with the invigilator if it's ok to have a glass of water beside you – just in case you feel thirsty.
For Remote Testing (available during COVID)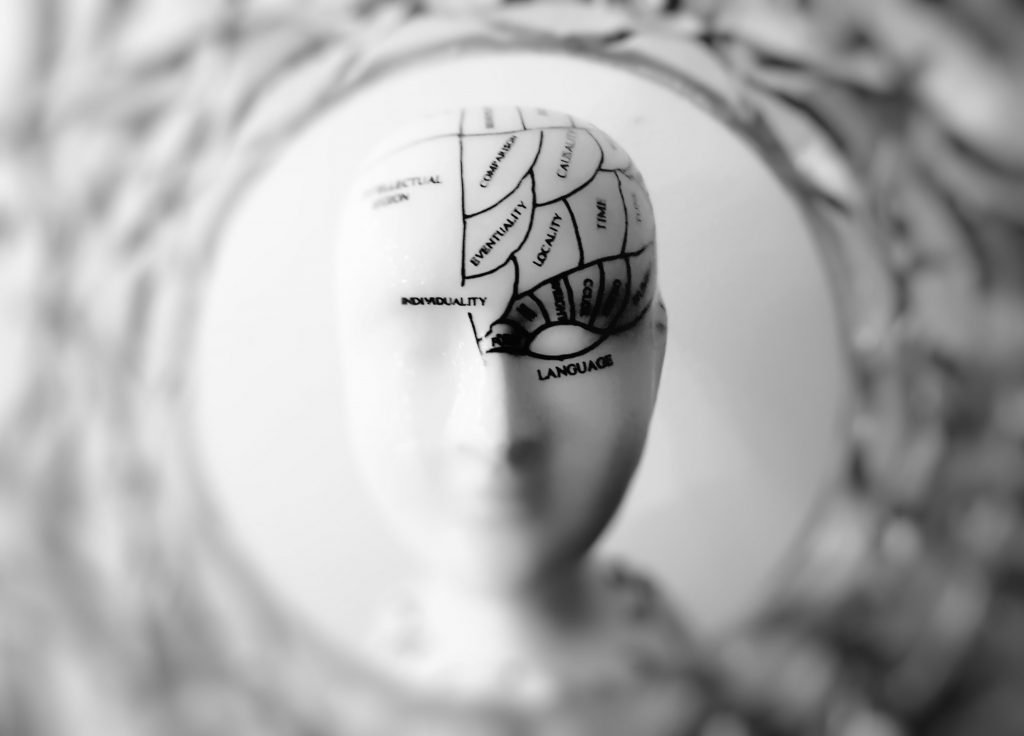 You will have received instructions on how to check your laptop and connection after scheduling the exam. This should have been done a couple of times – once when you received the instructions, the day before the test and possibly a few hours before the test – just to be sure !!! It is also a good idea to ask everyone in your household to come off the internet to ensure that there are no problems with bandwidth or the line dropping.

Once you have successfully connected you will have to wait until the invigilator speaks and asks for the photo id to be shown on screen. The invigilator will ask you a few confirmation questions before wishing you good luck and allowing you to start.
What is the structure of the UCAT?
The UCAT is made up of a number of subtests each of which assess the characteristics in applicants which will make them good clinicians. These tests consist of :-
Verbal reasoning – Assess your ability to quickly evaluate and skim through information, identifying key concepts and structures.
Decision Making – Presents complex information in a variety of different formats which you need to then comprehend and use to come to conclusions.
Quantitative Reasoning – Assesses your ability to manipulate and use numerical data to reach conclusions using appropriate calculations.
Abstract Reasoning – Tests your ability to infer patterns between seemingly arbitrary shapes and their positioning.
Situational Judgement – Determines your ability to decide on the most ethical course of action in a given situation.
How to Get a High Score on the UCAT?
To get a high score on the UCAT you need to approach the UCAT is a different way to normal exams. The aim is to fulfil all of your potential and achieve the maximum mark you possibly can. Your ability in any area is determined by your memory, your ability to think quickly, and finally your ability to problem solve. To achieve a high score on the UCAT you need to ensure that these cognitive abilities are fully developed in relation to the UCAT tests and that your mind has all the information and practiced enough to answer the questions.
The UCAT is a fundamentally different type of test than students are used to and simply doing question after question without reflection will not help. There are some common approaches to the questions but you need to discover the techniques that work best for you and refine them until you are confident of achieving the highest score you possibly can. Fundamental reading skills will help across all the tests but speed reading will be very important during verbal reasoning. Knowledge and application of the good medical practices principles is key to getting a high UCAT score on the situational judgement test an essential marker for universities of your suitability.
Preparation and planning is a pre-requisite to a high score on the UCAT and most medical students say 8 weeks is long enough. Practice needs to be daily but should allow for periods of reflection and experimenting different approaches. The UCAT is a test of your mental endurance, intelligence and ability to plan and prepare. Use our planning tools to navigate the pages of information online and short cut your journey to focus on only what you need to get a high UCAT score.
How to prepare for the UCAT?
Once you have registered and booked your UCAT its time to put a plan in place – "if you fail to plan, you plan to fail":
Understand that the UCAT is difficult and requires time to prepare for.
Read about the UCAT, its subtests, timings, and question types.
For each subtest read in detail about the strategies you can use to approach the different question types.
Run through a full UCAT mock test under exam style timed conditions.
Reviewing your weaknesses and refine your strategies.
Conduct a subtest in your area of weakness and only do a full test until you are confident.
How long do you need to prepare for the UCAT?
"I didn't even prepare for the UCAT?" is a common boast from either a student who is about to get a horribly low score on the UCAT or someone who doesn't want you to do well on the UCAT !! Everyone knows you not only need to but must prepare in advance for the UCAT. Treat the UCAT as another subject alongside your other work and start the studying its content early. At a minimum you need 6-8 weeks of preparation time to get somewhere close to your actual potential. You can do it in a month but you will be pushing and may end up getting fatigued for the read thing – starting to early has the same problem and you may start to tire. You need to build up so you are at peak performance when you take the UCAT.
I've put together some simple yet effective plans which will help you maximise your efforts. Work smarter not harder and learn from my experience.
FREE Notes for the UCAT Subtests
My son had to do the UCAT before being accepted in university. He had no idea what to look for – what approach to take – what notes to take – to help others I'm sharing his UCAT notes – take a look but be sure to write your own so the information sticks.