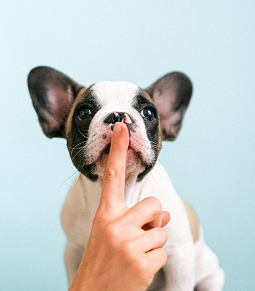 A child's ability to succeed at school academically and socially has been studied for many years – many academics, and I have to agree, feel that with the right support and development every child has the potential to achieve more. The age old debate of nature versus nurture still continues to haunt us but yes there are limitations based on physiology and genetics but with the right support the elastic nature of the brain is truly remarkable.
Schools are being held accountable for their students' academic performance which has led to further focus on the diverse set of skills and attributes that indicate a child's future performance – academically that is. When is a child ready to start school? What foundational skills are required? There are factors such as where in the social ladder the child comes from which also play a part – with the gap between children from higher and lower income families widening. You could even argue that a child's readiness at the start of school impacts his or her learning and academic performance into their teens and ultimately effects their employment potential.
Basic Skills Vs Cognitive Skills
Some academics (click here for more info) conclude that basic literacy and numeracy skills are predictors of success while others feel more directly teaching preschool subjects to build skills in particular domains help. Preschool years are critical in a child's development of mental processes from memory, focus, and problem solving. Those who come underprivileged background generally are behind in the development of these building blocks putting them at a distinct disadvantage when moving to higher level work.
Without the building blocks of memory, focus, and problem solving it becomes more difficult to build other knowledge whatever the domain. If we take the four pillars below as key indicators of future ability to gain knowledge then by setting and focusing on these as precursors to school readiness will allow children to quickly catch in foundational domain specific knowledge such as literacy and numeracy skills.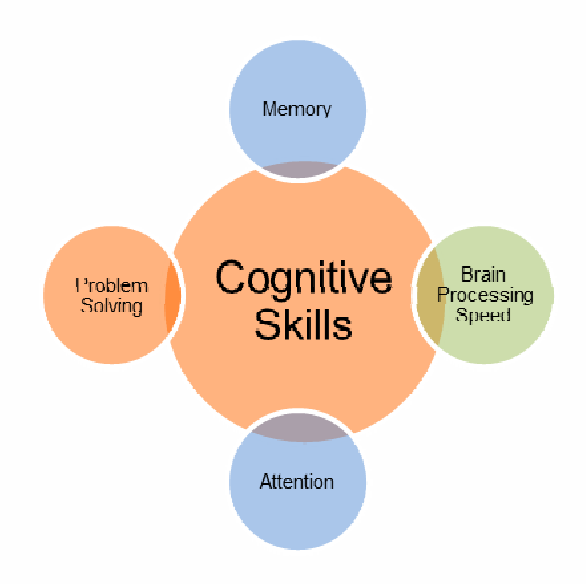 The contributions of different cognitive skills in academic achievement has been identified as major factors to predict ability and growth in emergent literacy and numeracy skills. So it seems and would make sense that by developing executive functions of the brain domain specific achievement is would positively be impacted.
There are so many factors in determining how a child's cognitive development is impacted during the early years but if a more structured and explicit approach was taken – it may be possible that the tools building blocks of learning can be developed and used helping the individual perform at a higher level for the rest of his or her life.
Developing Cognitive Skills
Some simple ways of measuring and potentially even developing some of these general cognitive abilities:
Repeating a set of words or letters backwards
Jigsaws / small puzzles
Basic problem solving tasks
Card games – Snap, Pairs, Crazy 8, Black Jack etc..
Word connection games, verbal and visual
Alphabet Soup
Dot to Dot
What is probably the most important thing is to engage your child with new and interesting objects and set challenges for them so they have to use their cognitive functions from an early age – in this way they won't only be ready for school but they will be equipped with the building blocks – foundational abilities – for the rest of their lives.
Find out how the difference cognitive skills assessed in the CAT4 are used in the real world:
Non-Verbal Figure Analysis
Non-Verbal Figure Matrices
Non-Verbal Figure Recognition
Numerical Analogies
Numerical Series
Verbal Analogies
Verbal Classification